Multi Fuel Stoves Brochures
Electric Stoves Brochures
Multi Fuel Stoves in Welshpool
At Mid Wales Stoves we sell a wide range of multi fuel stoves and wood burning stoves at highly competitive prices. We sell to customers in Welshpool and further afield in Powys and Shropshire. We stock models from top manufacturers such as Saltfire, Eurostove, Ekol and many more. After purchasing a stove, we will install it for you and provide you with excellent after-care service. All our stoves come with a full manufacturer's warranty and a full range of spares are available from us.
Hunter Range
Wood Burning Stoves
With over 40 years' experience, Hunter produce a range of modern wood burning and multi fuel stoves. Their products combine the latest in stove design, innovation and development, while reflecting the company's commitment to the natural environment. At Mid Wales Stoves, we stock all of Hunter's top ranges, so take a look below to find out more about them.
The Herald range combines traditional looks with the latest clean-burn technology and contemporary features. Cleaner and more efficient than a standard wood burner, the hunter range provides more heat and less smoke.
Dilusso:
The Dilusso range features burners that boast stunning modern looks and the latest in clean-burn technology. These stylish wood burners are available as freestanding models or wall mounted.
Parkray:
A modern range of wood and multi-fuel stoves that are ideal for contemporary living. The range features models that fit a number of settings, from slimline models for small spaces to larger burners that suit open-plan living spaces.
Clean Burn:
Evoking Scandinavian elegance, Clean Burn stoves are an elegant addition to your home. The models in the range combine excellent heat production with less smoke.
Avalon:
Combining traditional styling with modern features, the Avalon range will suit any home. With a number of sizes and double sided options available, you are sure to find an Avalon burner to suit your home.
Saltfire Range:
Saltfire produce the ST range of highly-efficient, ultra-clean burning stoves. Simple to operate and easy to maintain, the ST range is certified DEFRA/DEFRA Pending for use in smoke control areas. The range includes models of various sizes and outputs to suit different room sizes and the customer's requirements.
Ekol Range:
A range of multi-fuel wood-burners and boiler stoves. All models feature ultra-clean burning, up to eight times cleaner than the official standard for smoke control areas. Ideal for both contemporary and traditional settings, these burners and stoves will provide warmth and light to your room.
Clock Stoves:
Clock stoves produce highly efficient wood-burner stoves that will make an attractive and practical addition to your home. Winner of the 'Stove of the Year 2018' award, Clock Stoves are currently expanding their range to include smaller stoves, as well as gas and electric models.
Aduro Range:
Aduro produce a quality range of DEFRA-approved wood burner stoves, designed with sustainability in mind. Featuring contemporary Danish styling and a user-friendly design, Aduro stoves are both fuel efficient and provide good value for money. All models come with a 5 year warranty.
Brosely Range:
Brosely multi fuel stoves are highly fuel efficient, holding EEC ratings of A+ and A . Their high-burning technology creates fewer emissions and helps reduce the carbon footprint. Available in a mixture of modern and traditional styled models, Brosely stoves make an elegant addition to your home. All models come with a 12 month warranty.
Hobbit Stove Range:
Hobbit Stoves
A multi fuel stove that is able to burn both wood and coal, the Hobbit is both versatile and a great way to heat your home. Designed to fit into small spaces (hence the name), the Hobbit features air-wash and clean-burn technologies. Available in a standard model or the DEFRA approved SE model for smoke free zones.
OER Stoves:
The OER range of British manufactured multi fuel stoves come in a selection of modern and traditional designs. All models are DEFRA-approved for use in smoke control zones and have a 5 year guarantee against manufacturing and material defects. The range features freestanding and wall inset models.
Eurostove:
Eurostove
Eurostove is a family business based in Somerset, supplying quality brands of wood stoves to retailers in the UK. These high quality heaters combine the latest in burner technology and design. Take a look at their ranges below:
Quality craftsmanship and superb attention to detail are hallmarks of the Wesfire range. Both environmentally friendly and providing great heating efficiency, these modern heaters are a great choice.
beltane
Their range features a selection of freestanding, inset and contemporary stoves. Beltane stoves feature steel bodies and use the air-wash system. There are models for different room sizes and many of them are smoke free. All models are covered by a 2 year guarantee.
Woodwarm Range:
To view our Brochure please click here

– Jason MN
Superb service from informative consultation, quote & final installation. Arrived on the date agreed, worked hard all day. Very happy to recommend. Thank you.
– Rachel Morrison
I can't rate the service we received from Mid Wales Stoves highly enough. Donna was very knowledgeable and helpful when choosing a stove. Right through to the installation the service was impeccable. They were very accommodating and would highly recommend. Thank you Mid Wales Stoves!
– Steven Bridgeland-Hewitt
We wanted to use a local business and we're so glad we did. From initial enquiry through all the building work, right through to the final fitting; fantastic service and very accommodating.
Left our home clean and tidy even after some rather messy work!
Top marks!
– Mo Hassanyeh
Thanks Lee, who installed my amazing Jydepejsen stove last week. Lit it for the first time last night and all I can say is wow! Highly efficient and effective plus looks fab! Great job and a big thanks to Lee and Donna for all their help and advice. So glad I took the plunge with the Cosmo 971.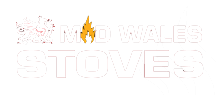 USE OUR CONTACT FORM TO GET IN TOUCH WITH US TODAY!