Contact Details
Company address – Pool Road, Llanfair Caereinion, Welshpool, SY21 0SF.
Mid Wales Stoves is a company registered in [England and Wales]
Registered office: Pool Road, Llanfair Caereinion, Welshpool, SY21 0SF
summer opening times:
Monday – 10:00am – 4:00pm
Tuesday – 10:00am – 4:00pm
Wednesday -10:00am – 4:00pm
Thursday – 10:00am – 4:00pm
Friday – 10:00am – 3:00pm
*Saturday – 10:00am – 2:00pm
Sunday – Closed
(*Times may vary during Summer months*)
Contact number
email
address
Pool Road,
Llanfair Caereinion,
Welshpool, SY21 0SF

– Jason MN
Superb service from informative consultation, quote & final installation. Arrived on the date agreed, worked hard all day. Very happy to recommend. Thank you.
– Rachel Morrison
I can't rate the service we received from Mid Wales Stoves highly enough. Donna was very knowledgeable and helpful when choosing a stove. Right through to the installation the service was impeccable. They were very accommodating and would highly recommend. Thank you Mid Wales Stoves!
– Steven Bridgeland-Hewitt
We wanted to use a local business and we're so glad we did. From initial enquiry through all the building work, right through to the final fitting; fantastic service and very accommodating.
Left our home clean and tidy even after some rather messy work!
Top marks!
– Mo Hassanyeh
Thanks Lee, who installed my amazing Jydepejsen stove last week. Lit it for the first time last night and all I can say is wow! Highly efficient and effective plus looks fab! Great job and a big thanks to Lee and Donna for all their help and advice. So glad I took the plunge with the Cosmo 971.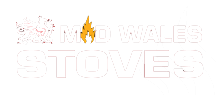 TO BOOK AN INSTALLATION, CALL OR EMAIL US TODAY