Chimney Sweeping in Welshpool
Mid Wales Stoves provide a chimney sweeping service for our customers in Welshpool, Powys and Shropshire. Having your chimney cleaned and unblocked is well worth considering if you have a coal or wood burner. Our professional staff can undertake chimney sweeping at your property for a competitive price.
Safety
Chimney Cleaning
Owners of wood burners will greatly benefit from chimney cleaning, as it can help it work more efficiently and safely. If left unchecked, soot will build up in the chimney, making it unsafe. Potentially harmful gases can build up in the room as a result of a blockage. Additionally, without a continuous supply of air, fires burn themselves out, making the burner inefficient.
Book Us Today
Call us today to book our chimney sweep service; it's the best way to keep your chimney clean and unblocked. All our work is carried out in the safest, cleanest way possible by our friendly staff, so don't hesitate to get in touch.

– Jason MN
Superb service from informative consultation, quote & final installation. Arrived on the date agreed, worked hard all day. Very happy to recommend. Thank you.
– Rachel Morrison
I can't rate the service we received from Mid Wales Stoves highly enough. Donna was very knowledgeable and helpful when choosing a stove. Right through to the installation the service was impeccable. They were very accommodating and would highly recommend. Thank you Mid Wales Stoves!
– Steven Bridgeland-Hewitt
We wanted to use a local business and we're so glad we did. From initial enquiry through all the building work, right through to the final fitting; fantastic service and very accommodating.
Left our home clean and tidy even after some rather messy work!
Top marks!
– Mo Hassanyeh
Thanks Lee, who installed my amazing Jydepejsen stove last week. Lit it for the first time last night and all I can say is wow! Highly efficient and effective plus looks fab! Great job and a big thanks to Lee and Donna for all their help and advice. So glad I took the plunge with the Cosmo 971.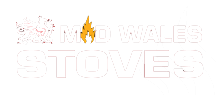 FOR MORE INFORMATION ON OUR CHIMNEY SWEEPING SERVICE, CALL OR EMAIL US TODAY