Gas Stoves in Welshpool
Mid Wales Stoves stock a great selection of gas stoves from several quality brands, at prices to suit a variety of budgets. We are a one-stop shop for all your gas stove requirements. We can provide a full installation of the stove at your home by our qualified engineer. We also give great after-care service and stock a range of spares for the stoves we sell. Additionally, all our stoves come with a full manufacturers warranty.
Hunter Gas Stoves
Hunter Gas Stoves
The benefits of electric stove prices and uses are many. An electric stove provides your room with thermostatically controllable heat without the need for fuel to keep it going. It can be placed directly onto any level surface and used normally. An electric stove is installation free, requiring you only to plug it and switch it on to use it. The stove's flame effect can be used all year round with or without heat.

– Jason MN
Superb service from informative consultation, quote & final installation. Arrived on the date agreed, worked hard all day. Very happy to recommend. Thank you.
– Rachel Morrison
I can't rate the service we received from Mid Wales Stoves highly enough. Donna was very knowledgeable and helpful when choosing a stove. Right through to the installation the service was impeccable. They were very accommodating and would highly recommend. Thank you Mid Wales Stoves!
– Steven Bridgeland-Hewitt
We wanted to use a local business and we're so glad we did. From initial enquiry through all the building work, right through to the final fitting; fantastic service and very accommodating.
Left our home clean and tidy even after some rather messy work!
Top marks!
– Mo Hassanyeh
Thanks Lee, who installed my amazing Jydepejsen stove last week. Lit it for the first time last night and all I can say is wow! Highly efficient and effective plus looks fab! Great job and a big thanks to Lee and Donna for all their help and advice. So glad I took the plunge with the Cosmo 971.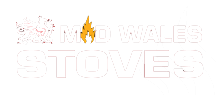 TO FIND OUT MORE, GET IN TOUCH BY PHONE OR EMAIL TODAY!